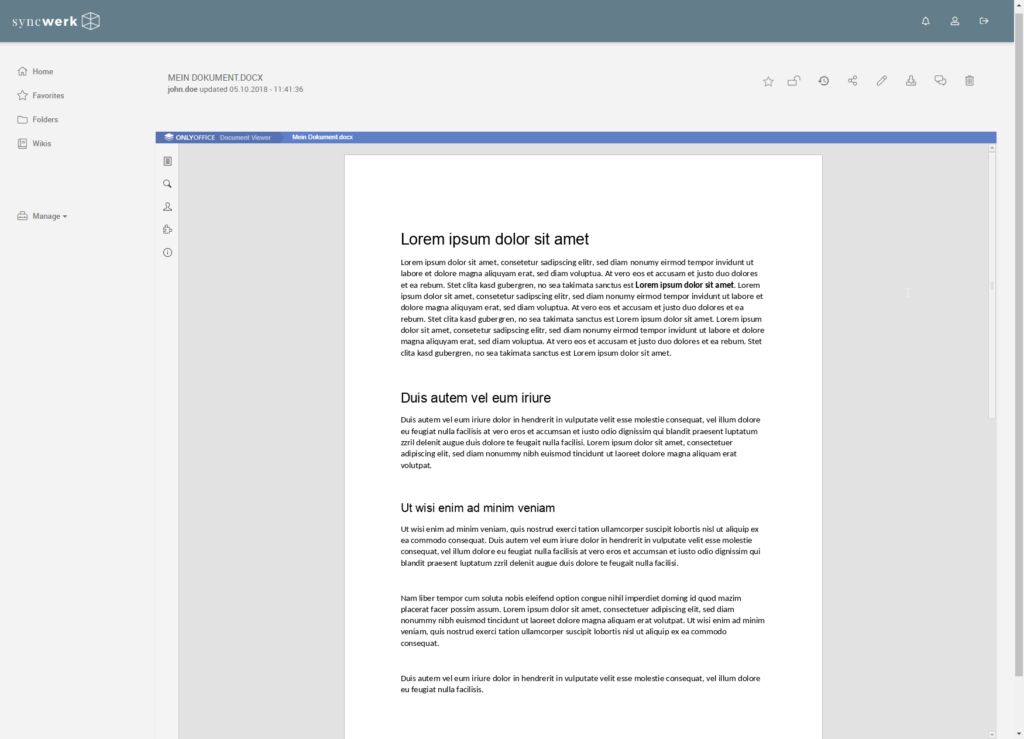 On top of previewing PDFs, images and videos, our new Webapp can also preview office documents, spreadsheets and presentations. It's also possible to edit these office files online.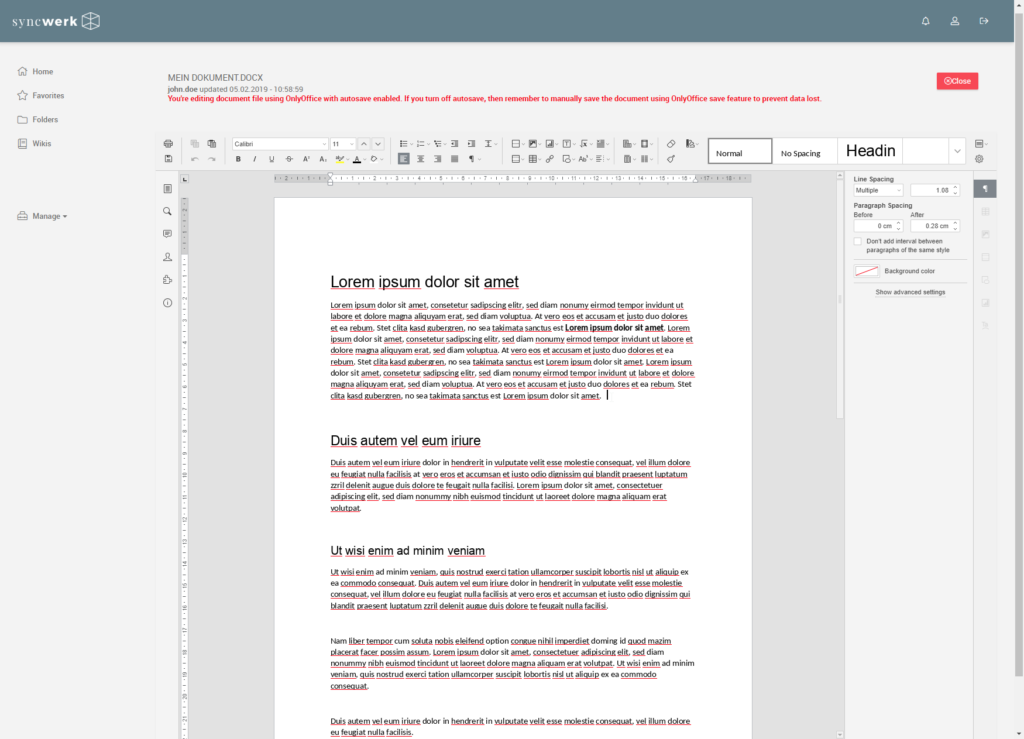 Technical Background
Instead of converting office files to PDF or HTML, we chose a different solution: We've integrated a third party solution which specializes in handling office files.