We decided against a "native" implementation for previewing office files online for our web app. Previewing office files online is a complex task. We'd have no problem finding a solution for that but why re-invent the wheel when there already are plenty of professional third party solutions to choose from?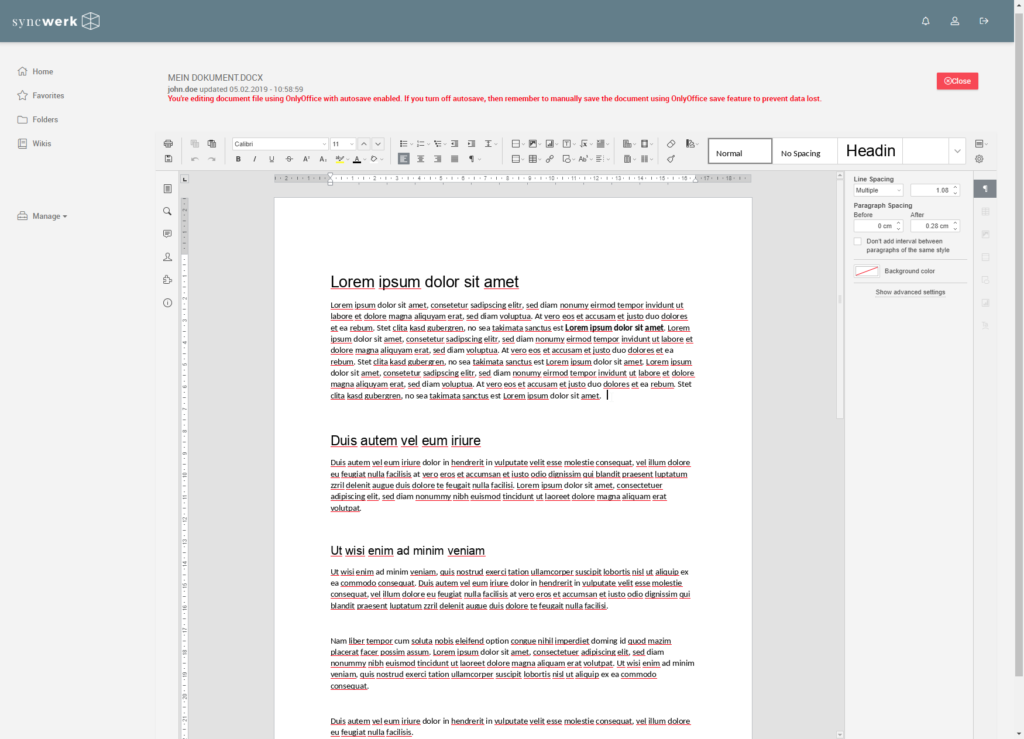 ONLYOFFICE – Microsoft office compatibility 
Our personal favorite and the solution we chose is ONLYOFFICE. The most important criteria was a great compatibility with MS office files. Most of our customers use Microsoft office products. Previewing office files in our web app needs to be as close to "the real thing" as possible. In our opinion, ONLYOFFICE  does the best job here.
Of course, ODF (Open Document Format) files are also supported by ONLYOFFICE.
Editing office files online – for users and groups
Documents, spreadsheets and presentations can be previewed online as well as edited. Several users can access a file at the same time and edit it. Changes by different users are marked in different colors: 
Additional costs are optional
Using a third party solution like ONLYOFFICE doesn't have to cost extra. ONLYOFFICE  is released under open source licenses (GPLv3 or AGPLv3). Our customers only need server ressources.